Windows sandbox is a lightwight extension to Windows 10/11 that allows you to execute Windows functions in an isolated environment. When you close the window, everything goes away.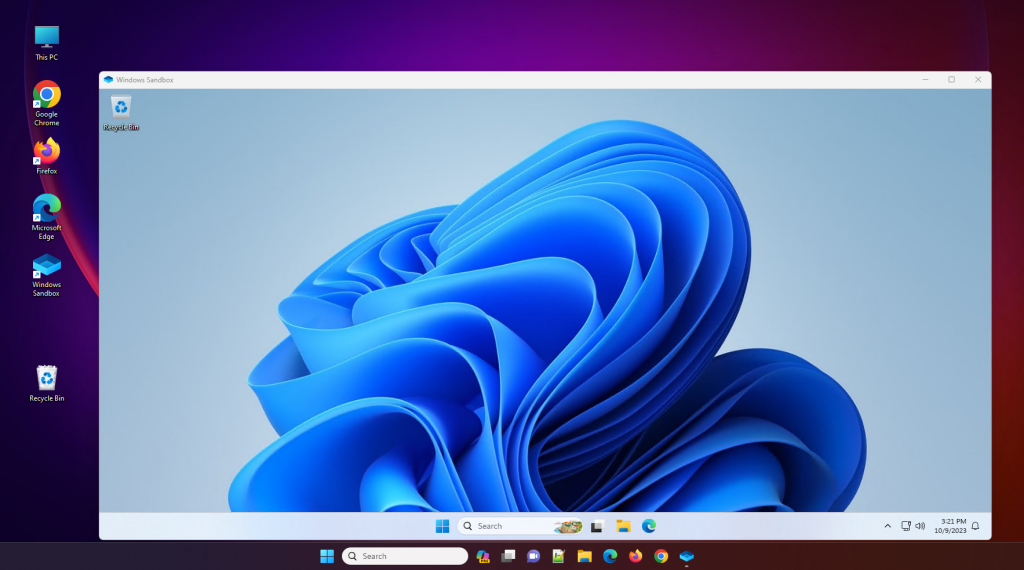 Prerequisites
You will need a minimum of the following in order to use this feature:
ARM64 (for Windows 11, version 22H2 and later) or AMD64 architecture
Virtualization capabilities enabled in BIOS
At least 4gb of RAM (8 GB recommended)
At least 1gb of free disk space (SSD recommended)
At least two CPU cores (four cores with hyper-threading recommended)
Installation
Use the search on the taskbar and look for Turn Windows Features on or off. Select Windows Sandbox from the list and select OK. If you are prompted to reboot, do it now. If the sandbox option is unavailable then your computer does not meet the minimum requirements; ensure virtualization is turned on in the computer's BIOS.
Please follow and like us: